DragCon NYC 2018: Will's Takeaways
DragCon NYC 2018: Will's Takeaways
The OUT Foundation had the pleasure of exhibiting and advocating at RuPaul's DragCon NYC 2018, with all its glitz and glamour.
To say that I was over-stimulated would be the understatement of the century. The queens, the vendors, the fans, the energy – it was all just so electric!
One thing I keep coming back to while reminiscing on our weekend there was the air of acceptance – of love, of inclusion – that feeling was everywhere. Each morning as I walked through the doors of the Javits Center, it was like a big HUGE hug of "baby, you're welcome here and this is your home."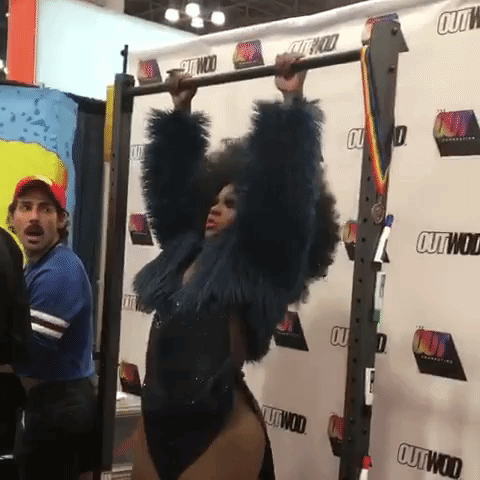 I was so touched by the people who stopped by our booth and by the hundreds of queens who entertained us all by doing pull-ups with us (by the way, over 1,000 pull-ups were done at DragCon…bet ya didn't see that coming, Ru!) .
But what stuck with me the most were the kids.
We had so many young kids come by with their parents…I'm talking 6 and 7 year olds, hand-in-hand with their parents, decked out in tutus and wigs and tights and FULL of love. I met a mom from Pennsylvania who got up at 5am to drive her children, Simon and Leah (sp), to come meet Ongina. Simon wore a rainbow wig and tutu and the joy I saw on his face was something I won't soon forget.
This is why RuPaul's DragCon exists – for Simon and Leah – for all of us to feel accepted, loved and safe in each others presence.
Like Mama Ru says, "We're all born naked and the rest is drag."
---
This post was shared by Will Lanier, Executive Director of The OUT Foundation and RuPaul's Drag Race stan. Follow Will @truebluewill on Instagram.